About Stephanie Simacek
Stephanie knows what it is like to work directly in the classroom with students of all learning styles. Stephanie knows the daily challenges teachers and staff face. Stephanie knows the obstacles parents have to go through to advocate for their child's education.
However, Stephanie also knows that when a community comes together, amazing things can happen!
Stephanie is a DVUSD parent, former DVUSD teacher, volunteer and current substitute running for the Deer Valley Unified School District governing board.
Stephanie is originally from Oregon where she attended her elementary and high school years in the small town of Ashland (known for its Shakespearean Festival). She was educated by some amazing teachers, teachers that inspired her and supported her every step of the way.
Stephanie stayed in Oregon to attend college and in 2003, received her Bachelor's degree in Communication from Portland State University. After graduation she remained in the city and began working in a law firm. Stephanie later moved back to Ashland to begin a career in project management for a web development company. Although she loved her work, she longed to have a profession that would provide meaning, one that would give back to the community and one that helps others be successful.
In 2014 Stephanie and her oldest daughter Lilly had a wonderful opportunity to move to Arizona. Stephanie met her husband Jan and soon after their daughter Kamila was born. Lilly attended a wonderful DVUSD school from 1st through 8th grade (she is now a freshman at a DVUSD High School). During this time, Stephanie also decided to fill her life long dream of becoming a teacher. She received her Masters Degree in Early Childhood education from Grand Canyon University and began teaching for DVUSD at the same school her daughter attended.
Working with 1st graders was one of the most wonderful jobs Stephanie has ever obtained. Her work environment was surrounded by devoted teachers and staff, students with different backgrounds and different learning styles. All willing to do their part to build the school's community. Watching students succeed and grow through the implementation of different teaching methods, staff support and involved parents was incredibly inspiring. It was also one of the toughest jobs (alongside parenting) she ever experienced.
At the same time Stephanie was teaching, her youngest daughter was facing some challenges in her development. When it was time to renew her contract Stephanie unfortunately had to make the decision to leave the classroom so she could meet the needs of her family. Fortunately Stephanie was able to use her education and the knowledge she gained from the classroom to help her own daughter and take part in regular substitute teaching positions for DVUSD. Her youngest is now a 1st grader at a wonderful DVUSD school!
Now more than ever we need to prepare our children for the future they face. Stephanie is ready to make sure that ALL voices in our DVUSD community will be heard, together we will make a difference!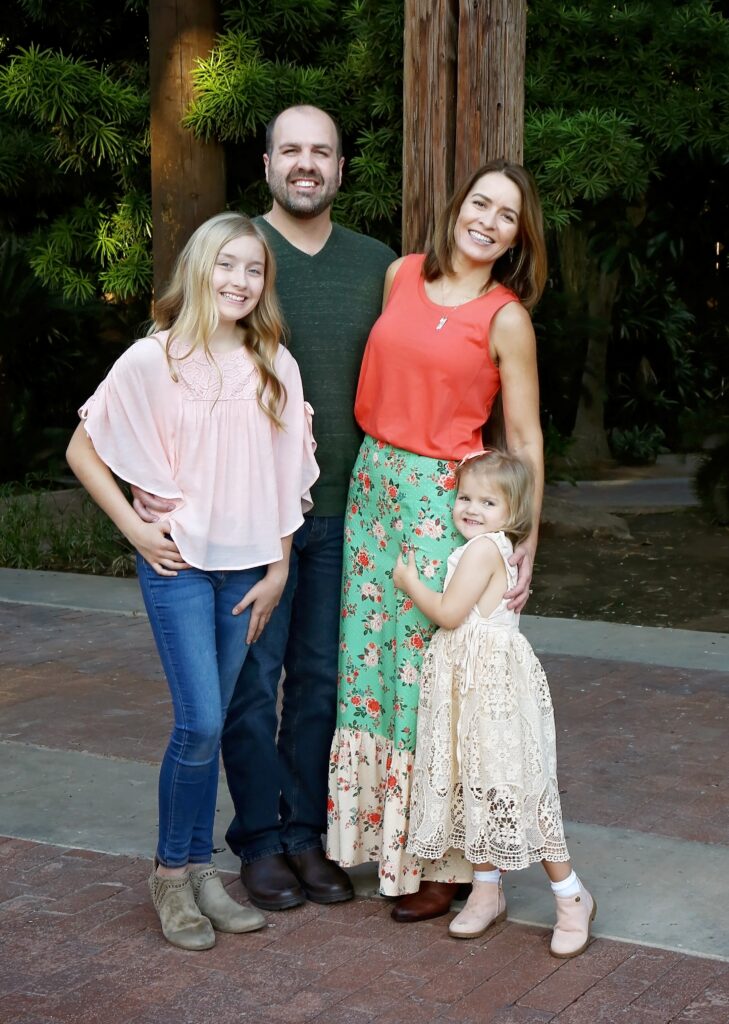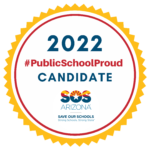 Make A Donation For Your Community
A donation to Stephanie Simacek for DVUSD School Board is an investment in our community, our schools, and our children. The money raised will be used to help spread Stephanie's message of investing in our children's future, parental involvement, teacher and staff support all to make a positive difference in our community's public education system.